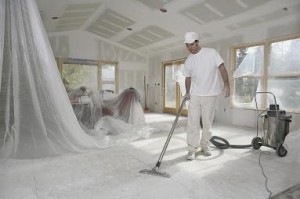 Doing some renovations at home is one great idea if you want to have a new rooms interior! Go ahead, free your imagination and create something beautiful at home! But don't you forget something? Cleaning! Cleaning after renovations is as important as the changes themselves.
Having a newly refreshed room can be achieved only if you succeed with the cleaning. If you are worried of damaging the new interior of your rooms, perhaps you should trust a professional with the cleaning procedures!

Hourly Based Cleaning Services in Soho
Prices
One Off Cleaning

£

16/h

Domestic Cleaning

£

14/h

Regular Cleaning

£

14/h

Deep Cleaning

£

18/h

After Builders Cleaning

£

18/h
For cases like this and similar ones, we have a tempting offer for you – our professional after builders cleaning! This type of service, we offer for anyone in Soho, who would rather let professionals deal with dust, metal shavings and different dirty particles after the builders are done with their job! The service has a very reasonable and competitive price and is also available on every weekend!
So, if you decide to do some renewals at home, or you already did, consider calling us to book our after builders cleaning service! Wherever in Soho your property is, we will come and make it look even better with appropriate and thorough cleaning of the place!
The excitement and joy of moving in a newly built or renovated house can make you overlook the mess the builders left behind, but as soon as the initial excitement is gone, you'll be faced with a place full of debris and dust.
Even though most builders make fancy promises about leaving the place spotless, this rarely happens as builders usually rush to their next project as fast as possible, leaving the chaos for you to deal with.
The truth is that an after builders cleaning is a very complex process and someone without any prior experience can easily get bewildered. Even for the most ambitious out there, having to deal with the after builders cleaning can really spoil the enthusiasm of a new home, so why ruin everything at this point?
You will be happy to know, that the after builders cleaning service that we offer is of the highest quality and best prices on the market in Soho right now! If you plan on doing some renewals in your restaurant or office, flat or house, you can always count on our service to make everything perfectly clean and provide you with long-lasting results!
Our cleaning experts will move the furniture if needed, to make sure every corner and inch of the property is thoroughly cleaned! They are attentive in their work, so you don't need to worry if something will get broken or damaged, because it won't!
You can contact us to book the after builders service for any type of property in Soho! We are here to help you however we can and we want to invest our time in your perfect interior! Professional approaches, attentive cleaners, tempting price list, flexible working hours and more than efficient work and impressive results are just a phone call away from you! Have your place thoroughly cleaned after a renewal by our professional cleaners and you will probably call us to book another cleaning service of ours soon after that!
We at Cleaners Soho have the experts and the knowledge deal with the mess, allowing you to focus on more important things or spend some time with your family. Our specialized teams will clean up everything, leaving your place free of dirt, marks boxes or plastic bags, transforming a house into a home.
What makes us great is our attention to details. Our professionals will clean even in the places you would never think of, ensuring your home is truly spotless when we're done. Places such as light fixtures, the top of picture frames or door sills, sockets or blinds will not pass by without being cleaned. We'll also clean under mattresses, behind sofas or kitchen appliances and other hardly accessible places you might not even think of cleaning. This is what makes us great.
We are also flexible regarding the products we use: we can either bring our own or work out with what you've got. For best results, however, we recommend our line of professional cleaning detergents that are highly efficient and not hazardous for children and pets.
We work with "Prochem", the leading manufacturer in the cleaning industry, so top quality is guaranteed. All our cleaning products are non-toxic and don't contain any hazardous chemicals, being environmentally friendly.