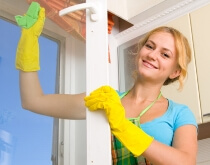 We are here to present to your attention the house cleaning service that we offer! Being a cleaning services provider, requires hard work, attention, professional eye for details and much more than just the right tools. Cleaners Soho perfectly fits in that description, but what make us unique are the cleaners that perform our professional services!
Every day they are busy in different parts of Soho, but we still have a few cleaning teams to send your way! If you book our house cleaning service we promise you will definitely not regret it!

Hourly Based Cleaning Services in Soho
Prices
One Off Cleaning

£

16/h

Domestic Cleaning

£

14/h

Regular Cleaning

£

14/h

Deep Cleaning

£

18/h

After Builders Cleaning

£

18/h
When time pressures you and you cannot fully engage in cleaning your home, you can either try or ask for help. As a professional cleaning services provider for the whole area of Soho, we are happy to offer to your attention our domestic cleaning service! This is a thorough service of your home – from big and spacious houses, to small and cozy flats – we are always ready to come and clean perfectly every inch of your property! Our work hours are flexible and you can book the service whenever you find it the most convenient. Give us a certain amount of time and we will be able to clean whatever you want in that period and not a minute more!
Our professional cleaners are more than experienced in the area of cleaning and use their knowledge in every cleaning task they get. They are used to listen to our customers' requirements and are highly motivated to impress you! If you choose to book our domestic cleaning service for any type of property located in Soho, you will not only get a professional treatment of your home and low price for the service, but more than excellent results!
Our domestic cleaning service in Soho is available to anyone who needs a hand with the home cleaning. Apart from taking care of private properties, we can, without any problems, make sure your garage or office, hotel or restaurant is perfectly clean with only one booking of our professional domestic cleaning. It is also known as one off cleaning, which means it is an hourly based service. We are able to cover the whole property in the time you give us and we are more than capable of achieving impressive results! The service is thorough and is available every day of every week on a very competitive price!
You can look for a better domestic cleaning in Soho, but we are already on the top of the cleaning chain in the whole area! The majority of our customers book our services regularly, as domestic cleaning being one of the most wanted! Take advantage of our hot prices before somebody else gets to us first! Don't leave anything to chance and book the domestic cleaning with us! We will make sure you live or work in a fully clean and completely safe environment!
What is special about our service is the attention we have when you explain us what you imagine and expect of us. Secondly, we are able to fully meet your expectations, even often exceed them, because of our professional approaches! If you book the house cleaning service of ours, you will definitely win big with us! The service includes:
Thorough cleaning of bedrooms
Proper kitchen cleaning (every appliance and cupboard included)
Attention invested in cleaning living rooms and other interior spaces
Thorough bathroom and toilet area cleaning and disinfecting
Impressive and long-lasting results
If your house is located anywhere in the area of Soho, book our service and you will be delighted to see the results! Every room will get enough attention – walls, ceilings, windows, mirrors, tales, furniture, carpets, drawers, closets, picture frames – every part of your home interior will not be neglected when performing the house cleaning service! Our professional cleaners invest all of their attention when cleaning anything! They are experienced in the area and more than knowledgeable and they perfectly know how to use all of the equipment in their disposal. To achieve the goal of perfectly performing the cleaning tasks, our cleaners use:
Specialised hi-tech machines
Modern tools
Nature-friendly cleaning products
Cleaning secrets and little tips on efficiently removing any type of dirt
The cleaning products that we use are absolutely chemicals-free and have no trace of toxins in their structures. They are completely harmless to the environment and most importantly – to your health! All of our tools, machines and cleaning products are ruthless to dirty particles, soils, stains, microbes, bacteria and germs – they remove every sign of dirt efficiently – but they are designed specially, to be able to clean perfectly and not damage the surfaces in the process! The condition of your home interior will receive the best possible care and will look even better after the cleaning procedures are done!
If you choose to book our professional house cleaning service, you can have it for yourself, your friends or surprise a family member – in either case, we will perform professionally and the results will last longer than you think! Don't worry if your week schedule is very busy, because we offer our services on every weekend and we have nothing against providing you with the best house cleaning service on a lazy Sunday! Every professional cleaning service of ours is available seven days a week to every citizen of Soho and for every type of cleaning task that you want!
After years of cleaning and satisfying its clients' needs, Cleaners Soho will be happy to invest its time in your private home! Be sure that we will be gentle to your home interior and we will leave only a fresh smell of perfectly cleaned place after we leave! With our house cleaning service, you can become the best host in the neighborhood and live in a completely safe home environment!
If you decided to contact us, please do! A friendly member of our customer support team will explain you the terms of our house cleaning service and will book you the service only when you are completely informed about it! Don't be afraid to ask questions, we want to keep you in the loop! Trusting your home to someone else's hands is definitely not an easy thing to do and we understand that! However, we promise that there is not a single more reliable and trustworthy cleaning agency in Soho than us! Try our professional house cleaning service and we promise to surprise you more than positively!
Known to offer professional, honest and affordable domestic cleaners and housemaids, we meet all Soho area household chores needs. Our domestic cleaning packages are organized to meet the requirements of all customers. They are divided into several categories such as seasonal, fortnightly, weekly or daily.
Below you can find a list of standard cleaning tasks carried out by us. Keep in mind that this can be tailored to meet your specifications.
In the Kitchen
Clean and disinfect floors
Clean windows
Clean sink, taps and surfaces
Clean appliance exteriors
Clean outside microwave, oven
In the Bathroom
Clean bath and shower cabin
Clean the floors
Clean sink and taps
Clean and disinfect toilet
Clean and polish mirrors
In the Rooms
Hoover the carpets, dust surfaces
General tidy up, mop wooden or tiled floors
We also offer ironing services. It is carried out in the comfort of your home or alternatively we can take it with us and deliver it later. The delivery is done at a time that is convenient for you and upon request, we can also deliver the package at your workplace.
Our domestic cleaners are vetted and their references checked out. For instance, they are CRB checked before being enrolled. We also request for passports, references from prior employees and proof of address. Every cleaner working for us is interviewed personally. They are supervised on regular basis in order to ensure that high standards are maintained. All cleaners are trained using strictly procedures that are recognized by the entire cleaning industry.
Our customers have the option to provide their own cleaning products or alternatively have the same supplied by us at an additional cost. If you are planning to take a long holiday, we can also look after your pets and ensure that everything within your home is in order.